Welcome to the brand new NLIG website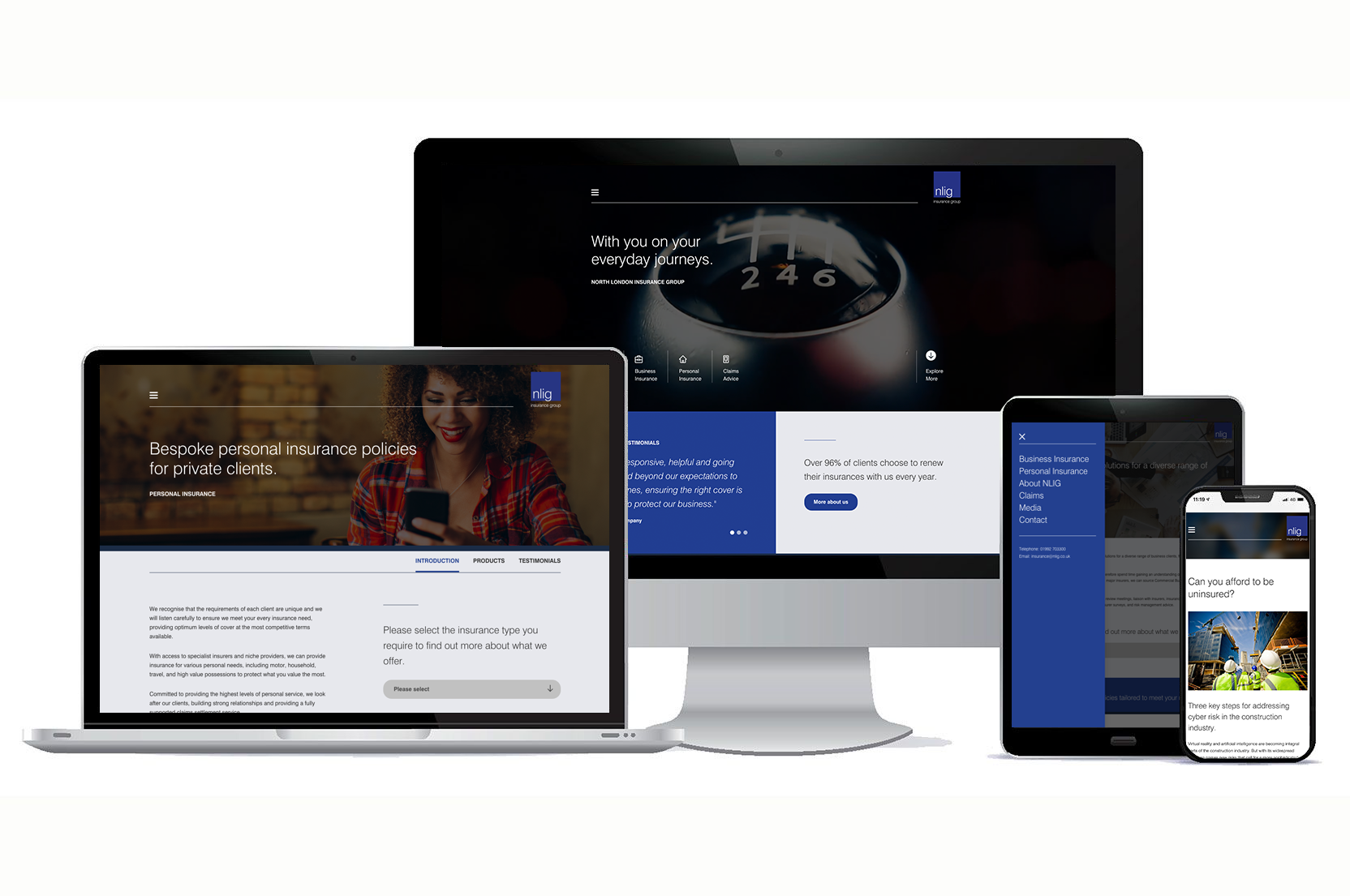 We are delighted to announce the launch of this brand new and improved website.
Our brand new and fresh website has been completely designed and developed to help our visitors have a hassle free visit. We have designed the site to:
Allow you to find the information you need quickly and clearly

The new site structure has allowed us to display information throughout the site far better than our previous solution. We know that visitors will either want to gather information at an industry or insurance type level or they may wish to read more about the individual policies. We have allowed for both types of content to be displayed giving you the user all of the information available on the wide amount of insurance we offer our clients.
Display the website on any device
The new site is completely responsive to the device type that you are browsing on, whether it be a desktop, tablet or mobile, the website will adapt to the screen size working differently on each to give you the best experience. We understand that mobile devices are increasingly popular and wanted this to be at the forefront of our mind when constructing the site.
Give a fresh new design
We felt that the design of our website should reflect the business as a whole, moving forward with the times and keeping our finger on the pulse. We are extremely happy with the new look and feel of the site as we aimed for a modern but not too minimal style which is able to present information in the best way possible.
We're confident that you'll agree that the new website is far more improved and find visiting the site a much more interactive and responsive experience.
Should you have any questions, please do not hesitate to contact the team.